Part of a new series where we take an in-depth look at some of our favourite brands.
Merino wool, regarded by many as the fabric you'd expect to find in the finest cool weather sweaters, may surprise you as the choice for elite athletes as their base layer to keep warm in cool climates. Whatever your perception, more recently, the fabric has been increasingly incorporated into performance sportswear.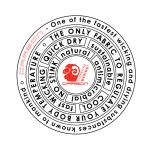 Whilst your first thought might be to question the use of wool for your run or cycle, as wool is regarded as a material to keep you warm in the colder months, it makes a huge amount of sense to be implemented in high-performance sportswear.
Merino wool, not to be mistaken by the cheaper and more abrasive lambswool, has several features such as excellent moisture management, temperature regulation, odour control, shape retention, comfort and is relatively easy to care for and to keep clean. Many established sportswear brands are starting to embed Merino as part of their range, but one British brand has quietly gone about their business creating high-performance Merino-based gear for runners, cyclists and triathletes.
The brand in question is ashmei, launched in 2010 by Stuart Brooke, a sportswear designer with over 25 years of experience. ashmei's unique approach is the way research and development is undertaken. With a blank canvas, fibres determined based on the athlete's activity and climates, Brooke creates bespoke materials to suit the activity and environment. ashmei never set out to design to a certain price point, only to cater to the athlete's needs and environment in any given situation.
Asked why Stuart Brooke setup the company in the first place, he states that the reasoning came from a frustration born from the many synthetic sports products that existed within the current market. Brooke commented that he "bought the best running gear on the market, but it was rubbish. It was synthetic, cheaply produced, made you sweat more and I thought there must be a better way of addressing the performance of the product."
So, why does ashmei differ from many other regular sportswear brands? It all starts with the use of the fibre, where ashmei source the superfine Merino wool from Australia and New Zealand, and only from ethical suppliers. While Merino wool is used as a base for many of the lines, the way this is mixed with other fibres, such as carbon, is paramount to creating the perfect garment based on an athlete's specific requirements.
As an example, take the merino + carbon base layer, which is a bespoke material created by ashmei. Merino wool, as a pure fabric, took too long to wick sweat away from the body. Through an extensive research and development programme of testing various fibres over several years, ashmei created the merino + carbon combination. This was due to carbon being able to effectively speed up the wicking and drying process due to its absorbent nature.
As a result, the tailor-made fabric has been tested at a wide-ranging set of temperatures and due to the Merino wool base will never smell like a synthetic garment. The conclusion is that this dual-fabric combination removes sweat from the body ten times more quickly and effectively than Merino wool alone. This isn't something dreamed up for marketing purposes, either. At Short Motivation, we've worn the merino + carbon hoody in the gym for three weeks in a row without needing to wash the garment. We've run in the ashmei base layer in warm and cold climates and never felt like we're about to overheat or freeze.
The consideration of ashmei's fabric selection does not stop there. With their mid-layers using terry looped Merino wool to trap air pockets, this can create warmth in colder environments. In addition, the outer layers are focused on being water and windproof while keeping you warm at the same time.
The fabric is not the only thing which is cutting edge with ashmei. They innovate wherever they can in order to create the highest performing garment. For instance, the Bib Short designed for cyclists is woven rather than knitted and uses sonic welding instead of stitching, thus the material contains a welcome stretch, so that the hems do not require any grippers. Additionally, the chamois is made from closed-cell foam, which absorbs less moisture and reduces compression, creating the highest performing garment for the athlete.
Most of ashmei's range is what they describe as a "3 Season System". The aforementioned qualities will protect against the cold, rain, wind and overheating. Whilst this may sound like we're banging the same drum regarding performance, be assured this is rooted in the tried-and-tested ashmei philosophy. Design and innovate for the purpose of performance first, quality and style follow, finally setting the price point. This can mean items can be on the higher end, with relatively few discounts, sales or offers made available. But – and it's an important but –  if you only need a few quality pieces which will remain fresh, keep you warm and cool at the same time whilst enhancing your performance at your extremes – wouldn't you?
Finally, it's worth noting that one of the more interesting aspects of the ashmei design process is where they hire and use ambassadors, everyday sports people from a cycling, running and triathlete background, to test drive and use the products, before they are signed off and made available to the public. Elliot Welland, Product Designer for ashmei, explained "we involve our ambassadors in every stage. Every prototype is sent to our ambassadors, who put in a lot of miles on the road, almost to destruction, to give us the feedback required to enhance the product".
Here at Short Motivation our focus and wisdom for focussing on key brands originates in our belief in each brand, the quality of the garment and our extensive use of the products over a period of time. We want to put our name to brands we can stand by and support, simply because we believe and use the products ourselves. With this in mind, we've picked out five key ashmei products we've used and can recommend, and the reason why: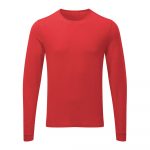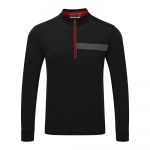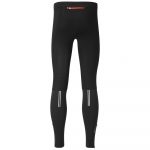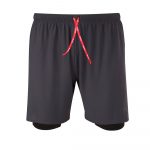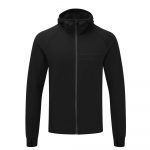 For more information on the range, visit the ashmei website

 Have you bought or used any ashmei products? If so, what do you think of the range? Let us know your thoughts in the comments section below.